Wearing a black robes, a black hair hanging naturally on the shoulders, tall, but looks very beautiful, on the forehead, there is a pinkish blue hair hanging down.
Huo Zhanji

Name
Huo Zhanji

Chinese
霍斩疾

Also Known As
Grand Commander

Characteristics
Species
Age
Gender
Male
Height
Hair Color
Black

Eye Color
Personal Status
Vital Status
Alive
Relatives
Huo Yuhao (Father)


Tang Wutong (Mother)
Xu Yunhao (Half-Brother)
Tang Wulin (Uncle)
Gu Yuena (Aunt-in-law)
Tang Xuanyu (Cousin)
Tang San (Grandfather)
Xiao Wu (Grandmother)
Dai Hao (Grandfather)
Huo Yun Er (Grandmother)
Tang Hao (Great-Grandfather)
Ah Yin (Great-Grandmother)


Master
Disciple
Spirit
Spirit
Spirit Rank
Spiritual Realm
Spirit Rings
System
Professional Status
Occupation
Affiliation
Media
Light Novel Debut
Chapter 39
Manhua Debut
He showed up in 神澜奇域无双珠 chapter 39 and met two MCs of 神澜奇域无双珠
Fa Hua
and
Lan Ge
, book raw link :
https://mr.baidu.com/88gott9?f=cp&u=2634749b6606a50e
Tang Jia San Shao and his assitant confirmed that Zhanji and Fa Hua and Lan Ge will show up in Soul Land 5 (Tang Jia San Shao wants to change his plane and create SL5 and SL6 at preasent, read two pictures of this page)
Huo Zhanji's weapon is spear of sea domain, he has a strong army, the army name is sea domain lancers (second sequel of 神澜奇域series 神澜奇域海龙珠 metioned in last 2 chapters: https://mr.baidu.com/1ra33mq?f=cp&u=5ff4d12bc188f30b)
Tang Jia San Shao's works until now: List of Tang Jia San Shao's works
His friends and allies include Fa Hua, Lan Ge, Beiyue Shangchen, Tang Yunqing and Ye Luyao.
神澜奇域 series and Soul Land series are connected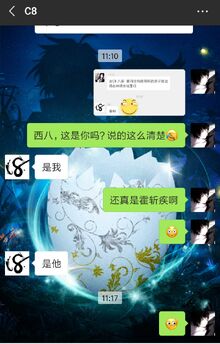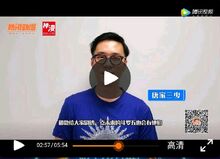 Community content is available under
CC-BY-SA
unless otherwise noted.