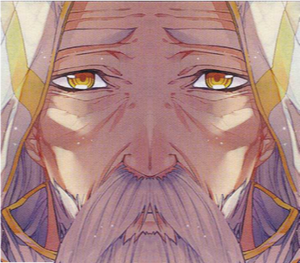 In Alphabetical order (mostly):
My Favorite Stories
Edit
Another World's Versatile Crafting Master
Ascendance of a Bookworm
Being Able to Edit Skills in Another World
Bleach (Manga)
Cultivation Chat Group
Cut & Paste
Death Mage Who Doesn't Want a Fourth Time
Death March
Dragon-san Wants a Friend
Godly Model Creator
I Said Make My Abilities Average
In Another World With a Smartphone
Infinite Competitive Dungeon Society
Knights and Magic (Manga)
Mezametara Chikashitsu!?
Miniature Garden Chemister
My Death Flags Show No Sign Of Ending
Parallel World Pharmacy
Picking Up A General
Omni-Magician
One Piece (Manga)
One Piece: The Soul Purchasing Pirate
SoulLand 1-3
The Amber Sword
The Book Eating Magician
The Gamer
The Irregular at Magic High School (Manga and Novel)
Upgrade Specialist in Another World
World Teacher - Other World Style Education & Agent
World Trigger (Manga)
(If you couldn't tell from the above list, I'm a fan of Isekai and Fantasy)
Anime I'll Admit to Having Watched All the Way Through
(or at least seen most of it)

Edit
The Big 5 (Bleach, Fairy Tail, Full Metal Alchemist: Brotherhood, Naruto/Naruto Shippuden, One Piece )
07 Ghost
A Certain Magical Index
Akame ga Kill
Arata the Legend
Attack On Titan
Black Clover
Blue Exorcist
C-Control
Code Geass
Code Lyoko
Cowboy Bebop
Death Note
Death March
Dragon Ball / Dragon Ball Z
Eureka Seven
Full Metal Alchemist
GATE
Inuyasha
Knights and Magic
Linebarrels of Iron
Log Horizon 1-2
Magic Kaito 1412
Megaman NT Warrior
Mobile Suit Gundam 00
Neon Genesis Evagelion
No Game No Life
Parasyte: The Maxim
Pokemon s1-10 (and very little afterward of the later 11 seasons)
Problem Children are Coming From Another World
Psycho-Pass
Re:Zero
SoulLand 1
Steins;Gate
Sword Art Online 1-3
That Time I Got Reincarnated As A Slime
The Ancient Magus' Bride
The Big O
The Irregular at Magic High School
The Mystic Archives of Dantalian
The Rising of the Shield Hero
Twin Star Exorcists
World Trigger
Yu-gi-oh! 1-4
Community content is available under
CC-BY-SA
unless otherwise noted.